When Danielle contacted me about doing pictures for her and her husband, I was beyond ecstatic. I met her in my chemistry class, first semester of school. So that was 2 years ago. Crazy to think that 2 years ago we were studying until our brains turned into jelly to pass an awful class that I ended up not even needing for anything. But if I didn't take it, I wouldn't have met Danielle.
Danielle and Mitch met back in high school and oddly enough, found out they lived a couple miles from each other after they had started dating. Small world huh? They will be celebrating their 2nd anniversary in December. The reason for the pictures? (Not that anyone really NEEDS a reason...) They wanted to celebrate the next chapter of their lives together. Mitch recently got back from Iraq and they are looking forward to being a "normal" married couple. They also have a darling dog named Kai, who joined us for the photoshoot as well. You will see her as well, so cute!
Also, I want to thank you Mitch, for serving our country. You are a hero.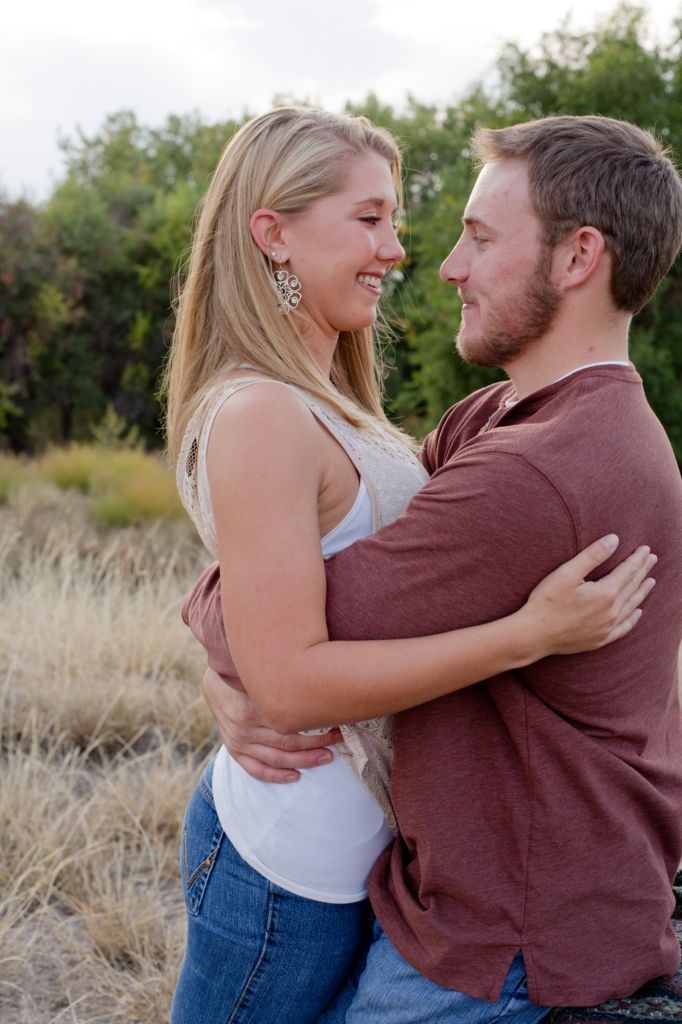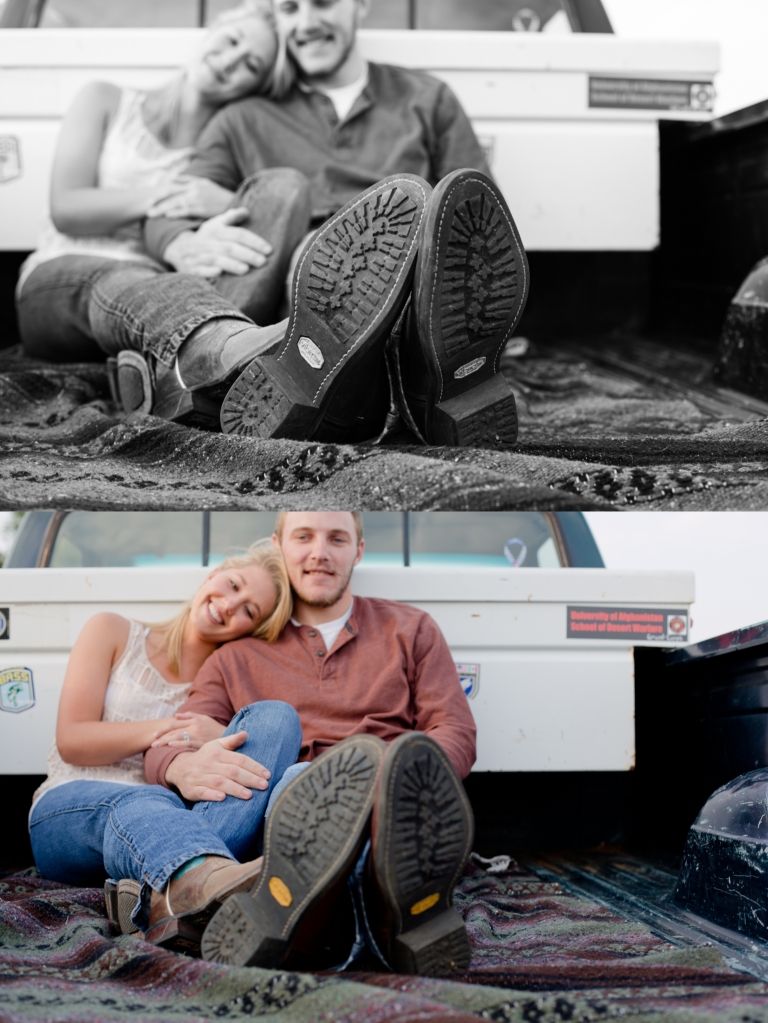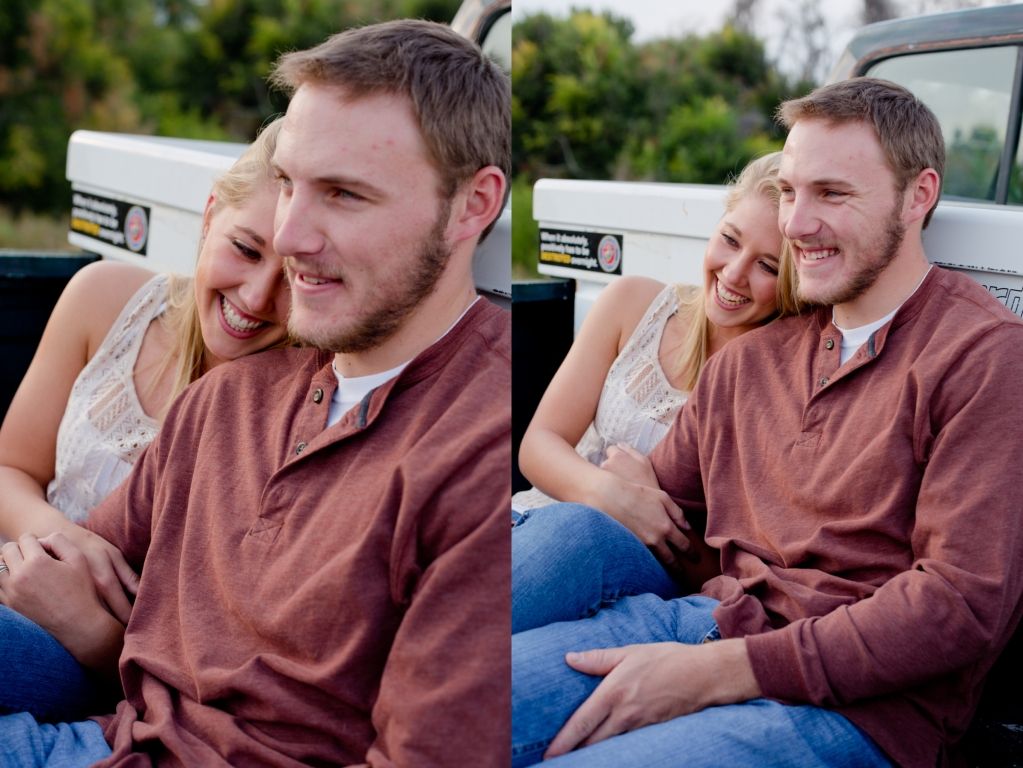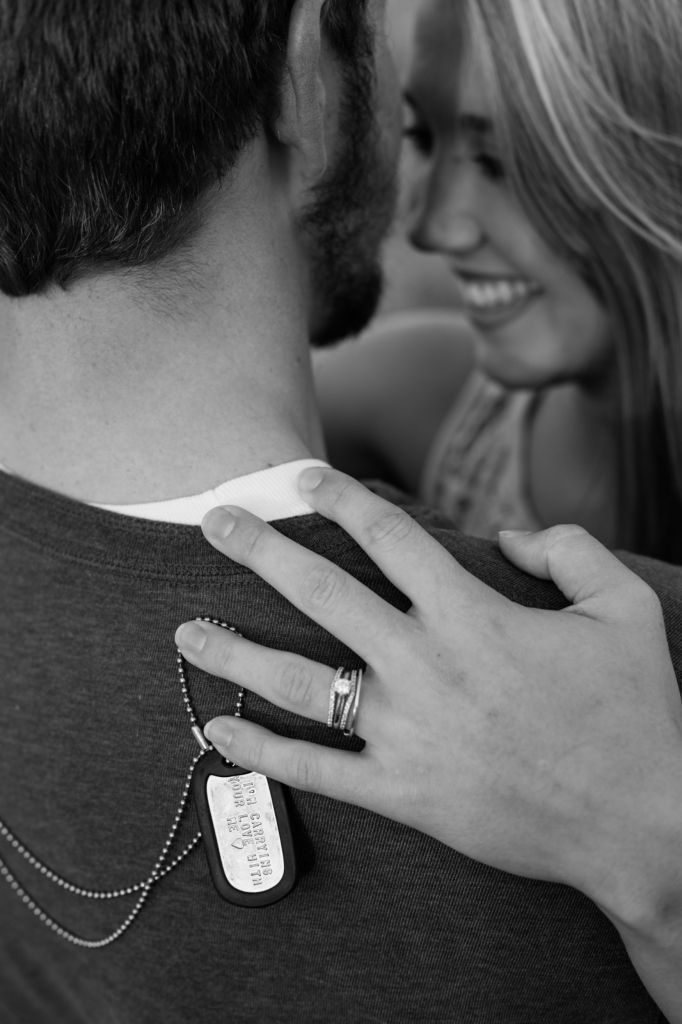 Danielle sent Mitch the dog tag that reads "I'm carrying your love with me" for their anniversary when he was away. So precious. I'm glad we could incorporate it, as well as a couple other items.