You know those super girly romantic movies, where there is a couple that is so in love, that you find yourself imagining being in love like that? I would have to say that Kate and Stephen are one of those couples, seriously. It's as if they hopped directly of the big screen! Every time they are together, I practically gag because they are so adorable. Gag in the good way of course. You can just see how fond they are of each other and it's a truly magical thing.
I am so happy to know Kate, and even more delighted to be able to call her a good friend of mine. She is a wonderful human being, great mother, and always knows what to say to get me thinking clearly. And Stephen is such a gentleman, with a good head on his broad shoulders, and treats Kate like a princess, or perhaps a queen. They are beyond perfect for each other.
They were down for any ideas I had, so I worked my best to create a shoot that was intimate but also fun. Because that is how I see them. You can see they have so much love for each other, and they are always a joy to be around. So I rented a yoga studio, brought some props and they had a nice little afternoon getaway. (They even helped clean up the feathers at the end. How sweet!) These were taken at the beginning of the summer, and they had a sweet little courthouse wedding in July.
So here's to you Kate and Stephen, and a happy two months of being married. I, as well as anyone that knows the lovely couple, understands that they are forever.
Your love, and your story is an inspiration.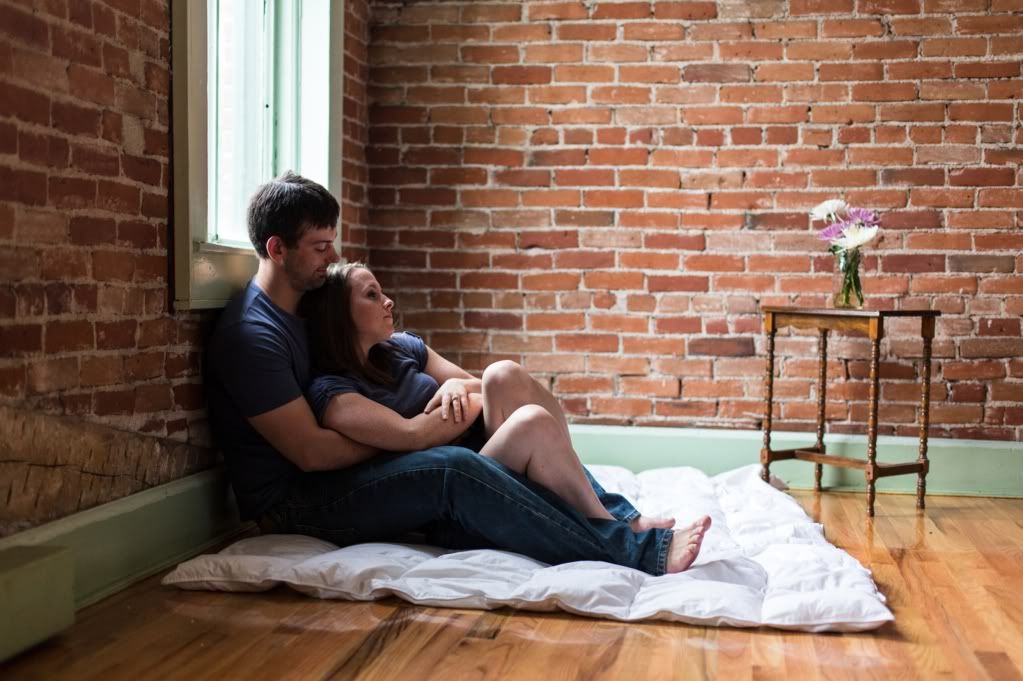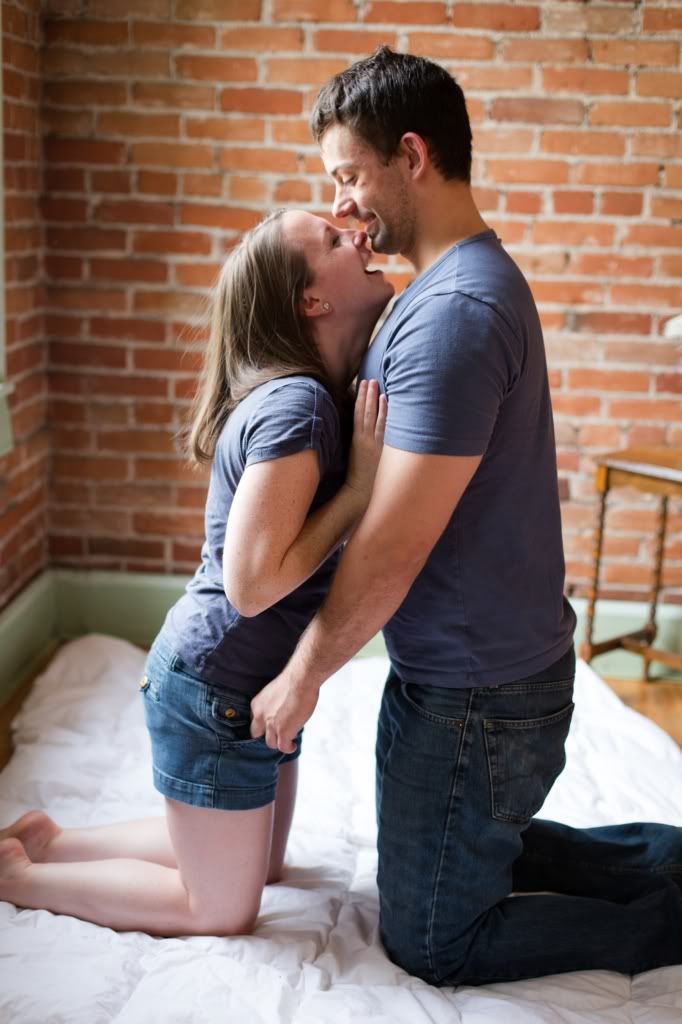 I love this picture. ^